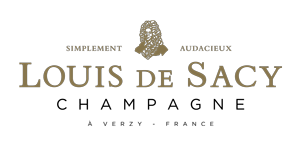 Louis de Sacy's House is located in a very famous terroir in Montagne de Reims, Verzy.
This is where they have grown vines for 13 generations with passion and the wish of transmission of our knowhow always in mind.
The family owns vineyard in Champagne since 1633, and André Sacy, in 1962, make THE decision to produce Champagne, creating at the beginning Champagne Sacy Père et Fils which will become Champagne Louis de Sacy in 1986, named after their brilliant ancestor.
Then, his son, Alain Sacy, made Louis de Sacy grow in France and also developed the export that is now an important part of our business.
Yaël and Jonathan Sacy, after different work experiences in France and abroad, joined the family business in 2012 to continue what has been built and develop the notoriety of the brand