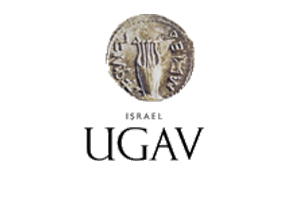 Jerusalem Wineries was established in 1976 and in 2006 acquired by the Guetta family. The winery is located in northern Jerusalem and produces a wide variety of wines.
Jerusalem Wineries Wines are marketed in Israel and world-wide and have received awards and recognitions in various competitions. Jerusalem Wineries Wines are Kosher Lemehadrin and are supervised by Badatz Beit Yoseph, led by Maran Rabbi Ovadia Yosef TZ"L.
The Jerusalem Wineries vineyards are situated in three distinct locations, resulting in varying grape quality levels, which are used for making different wines.
Our Reserve and Ugav range is made from grapes growing along the Coastal Plain. The grapes are brought from vineyards on Mount Carmel near Zichron Ya'acov, Carmei Yossef on the Judean Plain, and Lachish in the southern part of the Judean Hills. The heavy soil on Mount Carmel abounds in organic material with high levels of rock which improves ground porosity.
Around Carmei Yossef the soil is lighter and mixed with low quantities of sand.
The Vintage and Ein Kerem range is made chiefly from grapes growing in the Gedera-Mazkeret Batya area, located at sea level with relatively sandy soil.
All our vineyards are tended by highly experienced growers and supervised by top plant protection professionals.